Ask Condemnation Attorneys Can the United States Government Take My Land?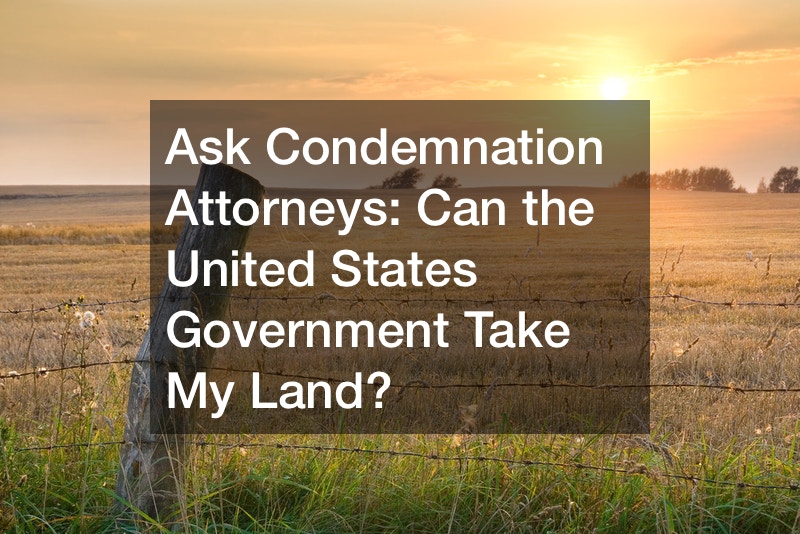 Not many land owners know that governments can take their land to use it for public projects. This is an old law in the US that you can learn about in this video. However, the government must offer considerable compensation before taking the land. What can land owners do to ensure they are getting their rightful compensation? This is where condemnation attorneys come in.
Experienced condemnation lawyers understand how to analyze and negotiate for a higher offer.
Even when the government claims to have granted a land owner a good market value for their property, condemnation lawyers can press for more. However, that can only be possible if the property owner has not yet signed an acceptance agreement.
Some property owners don't know they can spend the money they have already been paid while the case is ongoing. According to condemnation attorneys, once the property owners receive compensation money, the government can't take it back. The compensation money comes in handy to facilitate relocation for landowners who may have lost their homes. .